This happened after 4 reported cases of VITT (2 fatal and the other two probably touch and go) with 46,000 J and J shots given in Denmark. Glad the Danes are a bit more cautious about getting vaxxed than we Americans have been.
Corona Round-Up: Danish doctors call to axe Johnson & Johnson jab after rare side-effect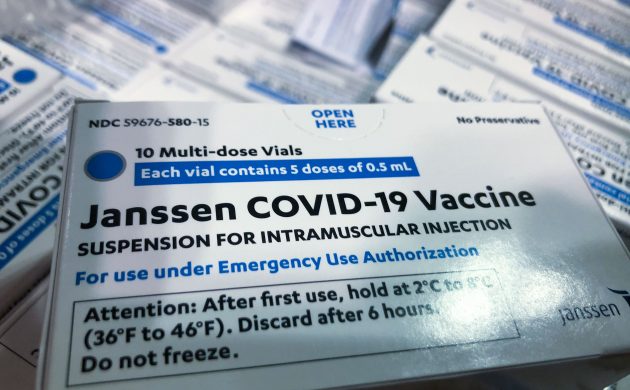 The optional J&J vaccination scheme is under fire following the same blood-clotting side-effects previously linked to AstraZeneca (photo: Maj. Michael O'Hagan)
July 15th, 2021 11:55 am| by Lena Hunter

The Danish Medical Association has called for Parliament to terminate the optional Johnson & Johnson vaccination scheme following a possible case of a rare but serious side-effect.

VITT – Vaccine-induced Thrombotic Thrombocytopenia – causes a combination of blood clots, bleeding and a low platelet count. The same side-effect caused the Danish Health and Medicines Authority to remove AstraZeneca and Johnson & Johnson from the official vaccination program in the spring.

"Probable connection"
Since the vaccines were introduced, the Danish Medicines Agency has received four reports of VITT, two of which were fatal.

Three cases were reported after AstraZeneca vaccinations, while the fourth was observed in a person who opted for the Johnson & Johnson vaccine.

The Danish Medicines Agency has therefore announced a "probable connection" between the unusual disease and the vaccine.

Experts call for J&J termination
"There's no need to put more people's lives and mobility at stake. Very soon we will have enough other doses to offer people a better and much safer vaccine," Anders Beich, the chair of the Danish Society for General Medicine, told Jyllands-Posten.

The head of the Danish patients association, Morten Freil, agreed: "We believe that the decision should be reconsidered – also in light of the many additional BioNTech/Pfizer vaccines that we have received from Romania."

Political pushback
However, according to Jyllands-Posten neither Dansk Folkeparti, Konservative nor Radikale support changing the current system.

Rather, they believe the optional scheme will phase out naturally now that all over-16s have been offered jabs from Pfizer/BioNTech and Moderna under the general vaccination program.

According to Statens Serum Institut's latest figures, 46,323 people have been vaccinated with the one-shot vaccine from Johnson & Johnson (pretty much unchanged for a month, though), while 1,317 people have had the two-shot AstraZeneca vaccine.