Two weeks after treating his son with ivermectin for COVID, police show up to grab the teeen and his sister due to risk of coma or death--for an OTC drug in most of the world, one of the safest known--when the teen was perfectly healthy. Do you see where this witch hunt is going? Nowhere good.
https://www.theepochtimes.com/top-nh-conservative-targeted-by-child-services-for-giving-son-ivermectin_4197926.html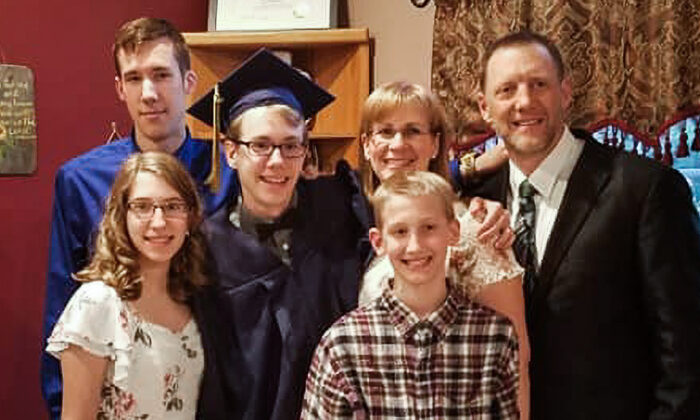 JR Hoell is the founder of a group critical of COVID-19 vaccine mandates
One of New Hampshire's leading political conservatives is fighting to keep his children from the state's child protection services agency after giving his 13-year-old son ivermectin.
JR Hoell is the founder of ReOpen NH, an activist group that criticizes COVID-19 vaccine mandates. Hoell, who has also led public education reform efforts and promotes Second Amendment and homeschooling rights, told The Epoch Times that the New Hampshire Division of Children Youth and Family (DCYF) showed up at his doorstep on the night of Dec. 9 with an emergency ex parte order to take custody of his son.
"I want to go on the record as calling the DCYF a terrorist organization," Hoell told The Epoch Times, "they have no grounds to seek removal of my son from his home."
Kathleen Remillard, Public Information Officer for the DCYF told The Epoch Times that the agency is unable to comment due to state and federal confidentiality laws. Hoell provided The Epoch Times with a medical report showing an Amherst, NH physician found the teen to be in overall good health less than 24 hours after the agency tried to take emergency custody of him.
Hoell's son, who stands over six feet tall and has a black belt in Taekwondo, had already returned to his martial arts classes and was over at a friend's house when the DCYF showed up with two police officers on Dec. 9 looking for his son and 17-year old daughter.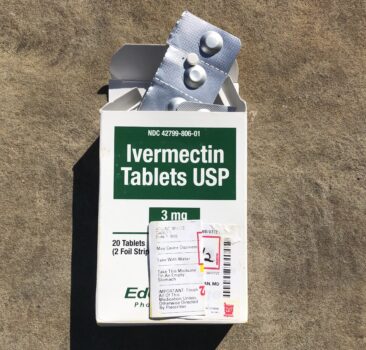 File photo: A package of ivermectin tablets. (Natasha Holt/The Epoch Times)
"They told me there was an ambulance parked at the end of the road to transport my son and daughter to the hospital. 'You either take them or we'll take them,'" Hoell said the DCYF social worker told him.
The emergency order, a copy of which was provided to The Epoch Times, claimed the teen "was at risk of coma or death due to the amount of ivermectin administered to him."
At that point in time, it had been nearly two weeks since his son had taken any ivermectin, according to Hoell. The entire family used pharmacy-grade Ivermectin he ordered online from an international company to treat COVID back in November. By the time the DCYF sought his children, all the family members had already returned to their daily routines, according to Hoell.
It was a nurse practitioner who saw Hoell's son for a routine follow-up exam on the morning of Dec. 9 that called the DCYF on Hoell.
On Dec. 4, Hoell had taken his son to the emergency at the Catholic Medical Center because he was concerned his son was having an adverse reaction to Tylenol. Blood work on the teen performed on the teen that day showed his toxicology levels were all normal. The blood test results and the medical report from the emergency room visit, which were provided to The Epoch Times, also showed no elevated liver levels or anything suggestive of an overdose of ivermectin.
According to Hoell, the nurse practitioner, who works for an outpatient clinic in Goffstown owned by CMC, did not do any follow-up blood work or other lab tests on Dec. 9 before calling the DCYF.
Hoell said ivermectin was only discussed with the nurse practitioner in a casual manner and she never indicated she had any serious concerns about his son before leaving the practice.
"Ivermectin was not an issue at 9 o'clock in the morning and then all of a sudden it turned into a risk of coma several hours later, " said Hoell, "those two positions are not compatible with one another."